Motherhood: a unique and significant moment in a woman's life where joy and upheaval mingle. A new period during which women need to be pampered and guided.
At Nénés, we are committed to supporting (future) mothers before, during and after their pregnancy with our maternity lingerie.
On the program for this new range of lingerie? Comfort, support and femininity , as always!
Our maternity sets
It all started with the desire to make breastfeeding easier. No more classic nursing bras that lack style and femininity. With Jim, our first nursing bra launched in 2022, we have imagined a feminine bra that is comfortable and practical at the same time. Ideal for breastfeeding, Jim has also proven to be perfect in the daily life of non-breastfeeding women or mothers. Since then we have released 2 new, even more advanced models. We show you in detail our special maternity range!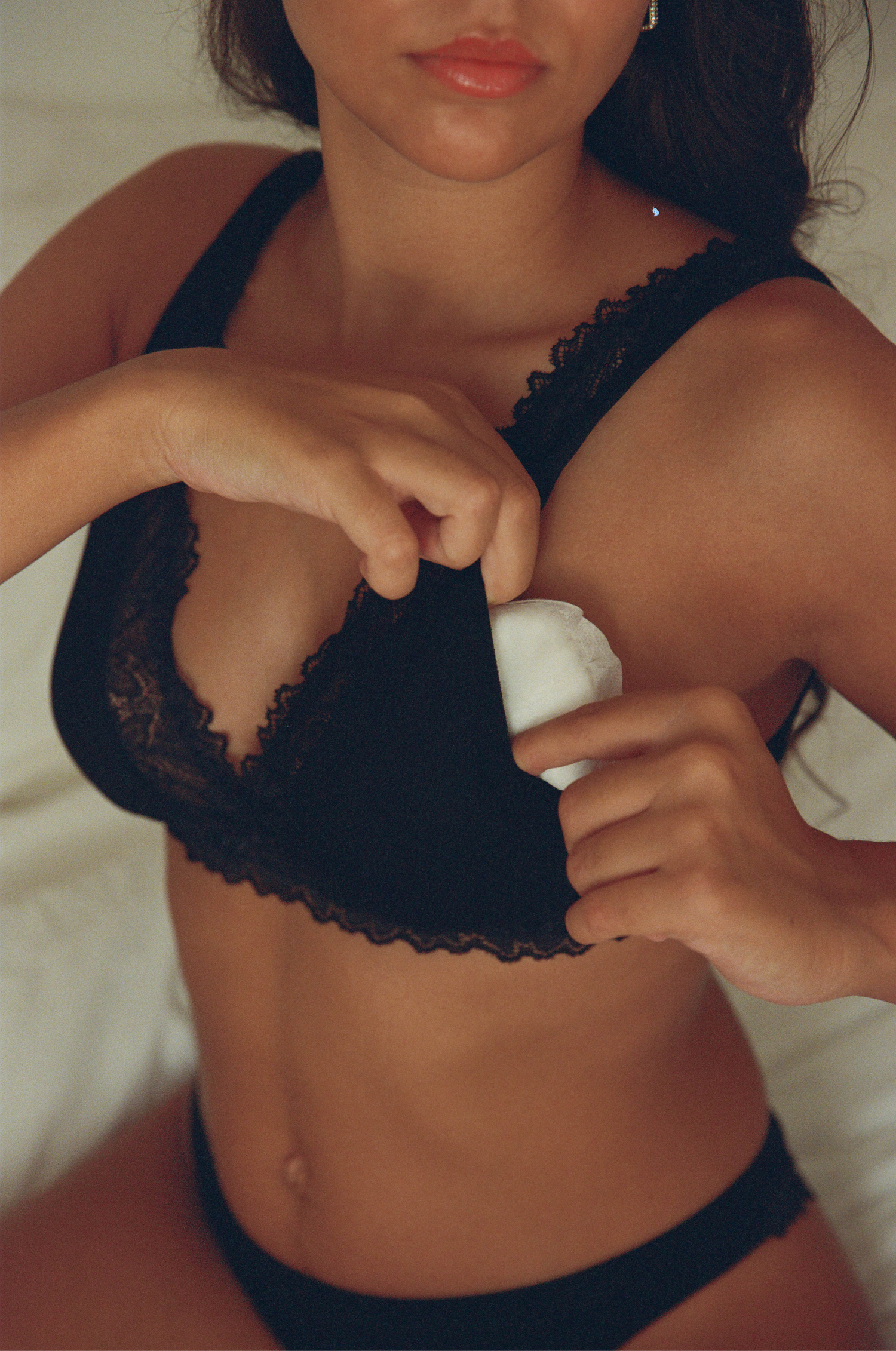 Jimmy, the perfect maternity bra
Jimmy is the improved version of our Jim (the little first one). Made of ribbed organic cotton and Italian floral lace, this maternity bra has a scarf shape, similar to a wrapover. This shape was not chosen at random, since it allows mothers to breastfeed without having to remove their bra .
But that's not all ! We added a pocket inside to store a breastfeeding pillow and prevent milk leaks.
Thanks to its wide enveloping straps, Jimmy provides support and is very comfortable. It is also particularly suitable for generous breasts which it supports and highlights.
Jimmy will accompany you during your pregnancy, while breastfeeding to make your life easier and even after!
It is available in black and in a vibrant orange color .
To accompany it, we have designed two matching maternity panties in ribbed organic cotton and floral lace: a high waist covering the belly well and with a slight shaping effect or a low waist , the shape you've been waiting for. Featuring a protective bamboo layer at the gusset, these panties are ideal for small leaks or light period flow. The basics you won't get tired of!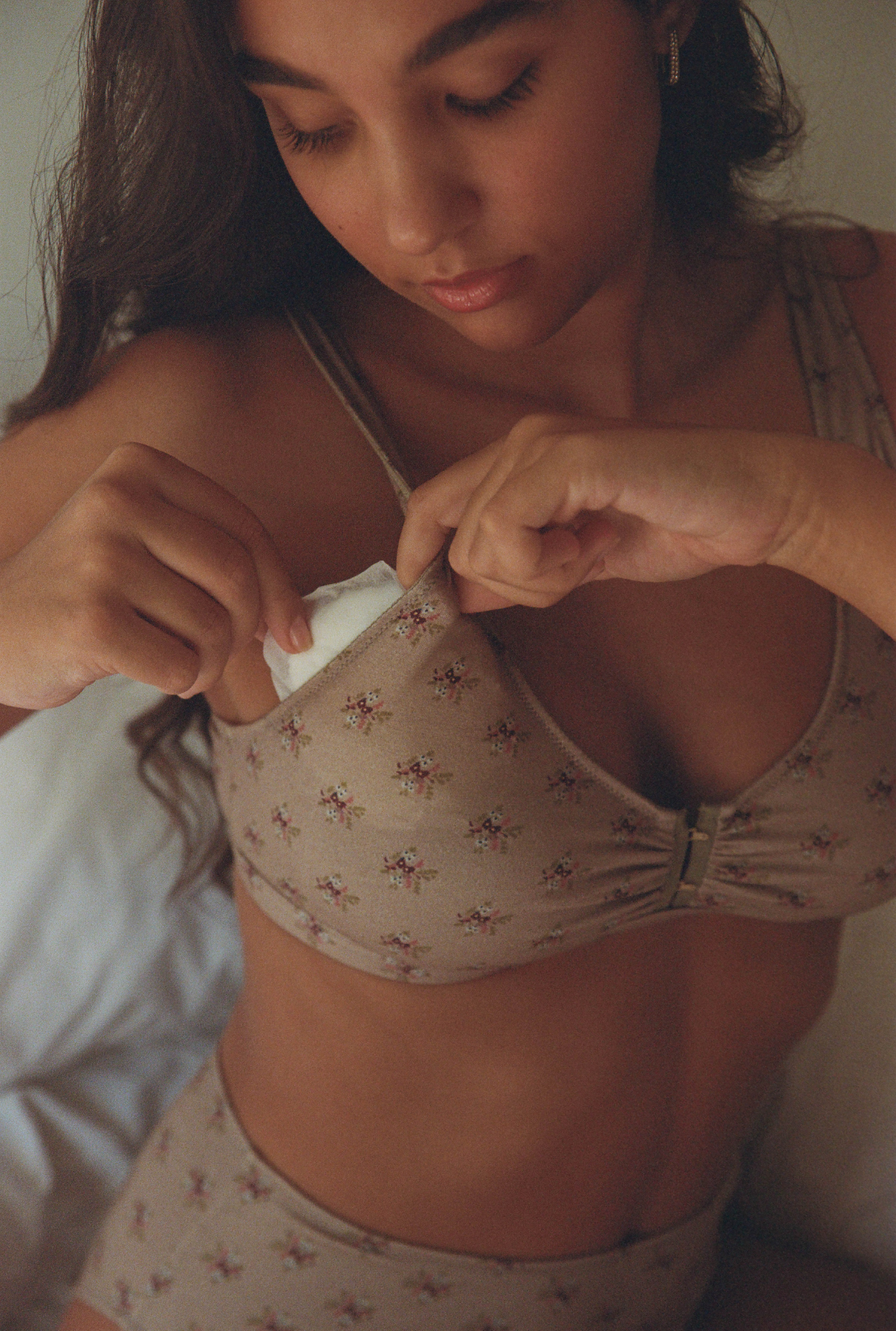 Sirah, the new one in the maternity family
Made of very soft and fully lined organic cotton , Sirah is halfway between a triangle and a bralette. It is number 1 in comfort and is ideal for all breast shapes . Its fitted shape, its wide back and its large elastic provide support even for the most generous breasts!
Like its cousin, the Jimmy, we designed it to make breastfeeding easier. Sirah opens at the front with 2 clips. We have also added a pocket inside the bra to slip your nursing pads in and prevent milk leaks!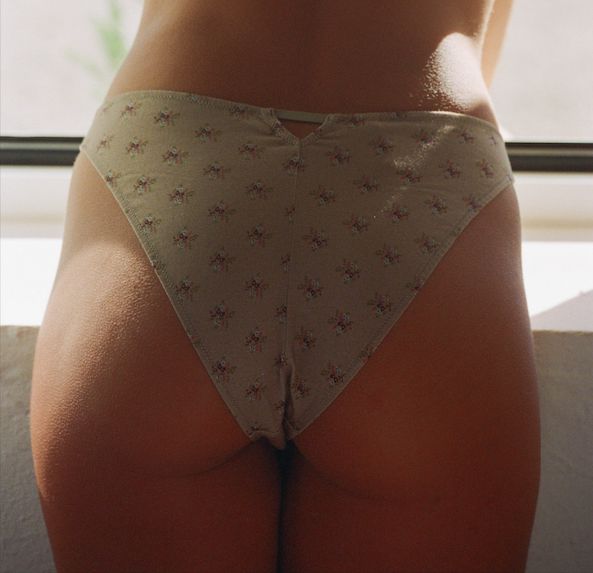 You can combine the Sirah maternity bra with its soft high-waisted panties or the low-waisted model with a pretty V-shaped opening at the back which adds a touch of femininity! These two panties are also lined with a thin layer of bamboo at the gusset to prevent leaks.
We love this soft and cute set.
During pregnancy and motherhood, your body changes. And at Nénés we want to support you in this change!
As always, our maternity bras are adjustable and therefore adapt to these changes. The materials chosen are soft, breathable and durable .
Between Jimmy, the bi-material scarf and Sirah, the cute printed bra in 100% organic cotton, is your heart torn? Come and try them in our showrooms in Paris or Marseille , or opt for the "Try before you buy" option.
Here to find the maternity lingerie that suits you best 👇🏼